In honor of my birthday, I want to take this time to talk about something really important to me.
Relay For Life.
I got involved in my first Relay event 8 years ago. I was instantly hooked.
It's amazing to think that millions of people will be diagnosed with cancer this year. So many close to me already have.

Relay For Life is not only a way to join my community to fight back against cancer, but it is also a way to inspire hope by raising funds and awareness to help those facing the disease.
I know I can and will make a difference in the fight to end cancer.
This is my 4th year as a committee member and I still bleed purple.
Why do I volunteer my time?
My reason for participating in my Relay For Life event is personal. We all participate because we've been affected by cancer in some way and because a Relay For Life event gives us the power to make a difference and fight back.
This is my opportunity to honor cancer survivors

like my cousin,

Lori Weygandt.

It's also an opportunity to remember all the amazing people I have lost : My great-grandfather

,

JB Thomas

. My grandfather,

Marshall Whitlock

. My aunt,

Barbara Whitlock

. My uncle,

Don Whitlock

. And most recently, my grade school friend,

Hollie Morrow.
I want to help raise funds for groundbreaking research, information and services for people fighting cancer.
I could talk about it, or I could actually do something.
I support Relay For Life & the American Cancer Society because every day, the American Cancer Society helps people take steps to reduce their risk of cancer or find it early when it is easiest to treat. They provide free information and services when and where people need it throughout their journey to get well. They are investing in groundbreaking research to find, prevent, treat, and cure cancer, and are working with lawmakers to pass laws to defeat cancer and rally communities worldwide to join the fight.
What does this have to do with my birthday?

Well, the American Cancer Society is the official sponsor of birthdays.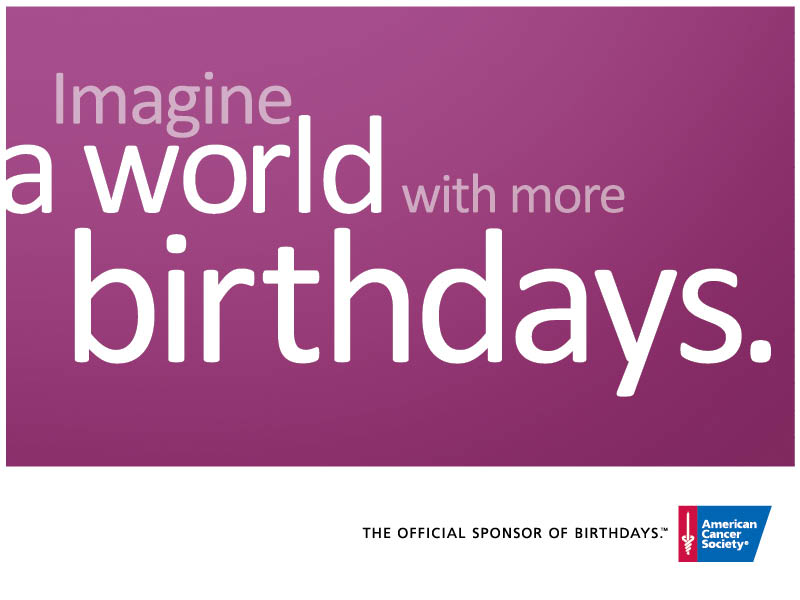 I am hoping that all of my friends (old and new) will consider making a donation in support of my efforts as a birthday gift.





Please use the link below to make a secure, tax-deductible donation.
http://main.acsevents.org/goto/amberhenry
Together, we have the power to help create a world where cancer can no longer claim another year of anyone's life. The ACS is creating more birthdays each year...and celebrating more birthdays, means eating more cake. Who doesn't want MORE CAKE! Do it for the cake, people!!

I appreciate your support. Let's finish the fight against cancer! ...and eat cake.